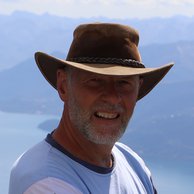 Prof Brian Boyle held a number of leadership positions in Australian Astronomy over the past quarter of a century.  He was director of Australia's two largest astronomical observatories; the optical Anglo-Austrlaian Telescope and the radio Australia Telescope National Facility. 
While at the latter he initiated the build of the Australian SKA Pathfinder Telescope in Western Australian, the world's largest survey radio telescope. He went on to lead Australia's bid to host the world's largest telescope: Square Kilometre Array.
He has been involved in a number of large astronomy projects; including leading the largest quasar survey ever conducted and was a member of the Supernova Cosmology project team that discovered the acceleration of the Universe. Now retired, he has moved to Otago to pursue his passion for astronomy, through photography under our wonderful dark skies.
Find out more: Astrobin