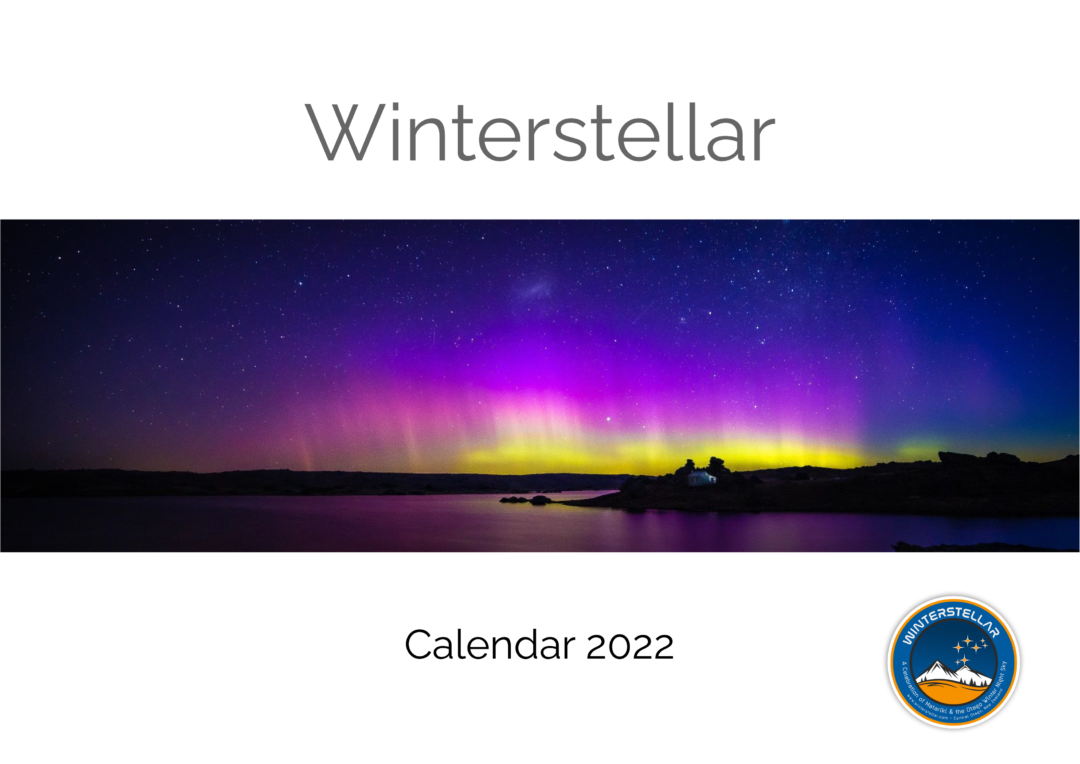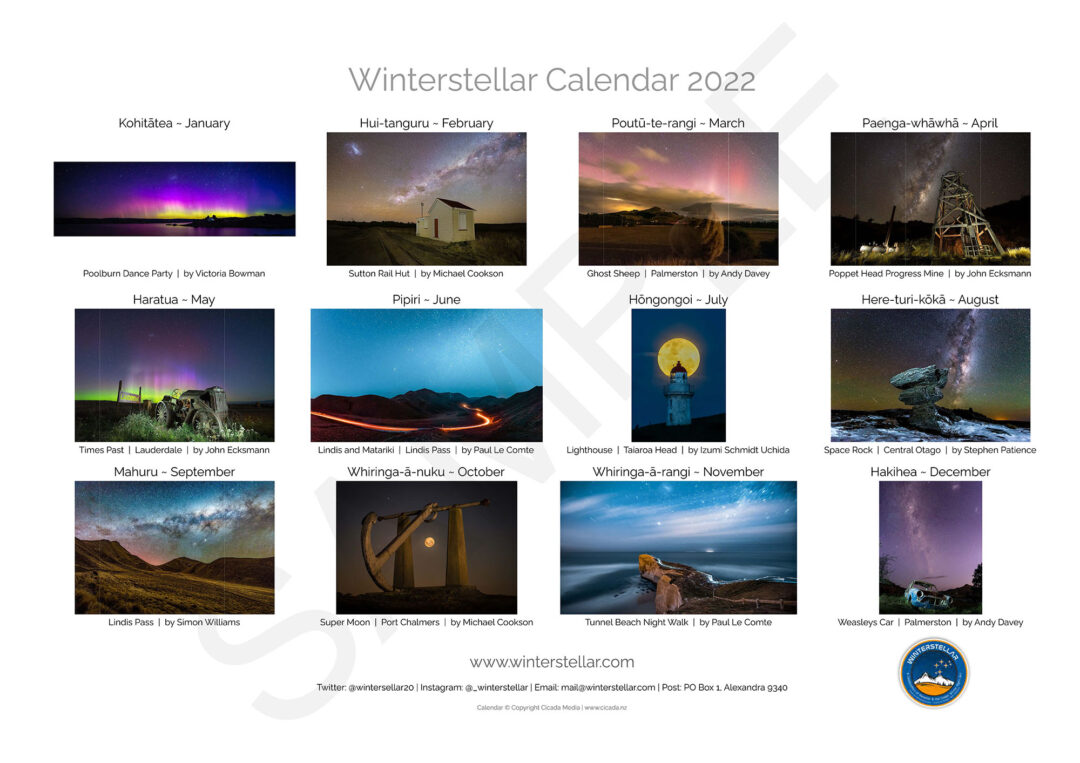 Twelve stunning images of the Otago night skies from the Winterstellar 2021 Exhibition.
Includes the spectacular and beautiful works of: Victoria Bowman, Paul Le Comte, John Ecksmann, Stephen Patience, Simon Williams, Izumi Schmidt, Michael Cookson and Andy Davey.
Special feature in month pages shows relative darkness of the night skies to help plan your own astro-photography adventures.
---
WINTERSTELLAR EXHIBITION
Running from 18th June to 4th September 2022
at Central Stories Museum & Art Gallery, Alexandra
Winterstellar is an exhibition of astrophotography and videography. It is about SPACE, the stars and what we see from our place amongst them.
In OTAGO & SOUTHLAND we are blessed. Our climate gives us many clear nights. Our sparse population means there is little light pollution. The Southern Hemisphere is the best place to see the Galactic Core, the heart of our galaxy – the Milky Way. We are close enough to the pole to see the Aurora Australis or Southern Lights.
However, this exhibition is also very much about TIME. We celebrate Matariki – the Maori new year, a time to reflect on what has passed and rejoice in new beginnings.
Winterstellar shares photographic works by both experienced photographers and those just starting out. These stunning images are a compression of time showing much more than can be seen with the naked eye. More stars, more colour. Time Lapse MOVIES in the exhibition are a combination of thousands of ultra high definition snapshots of time captured over hours.
See the movement of the stars across the stunning landscapes of Otago and Southland, in ways you have never seen before
This is WINTERSTELLAR 2022
Exhibitors 2021