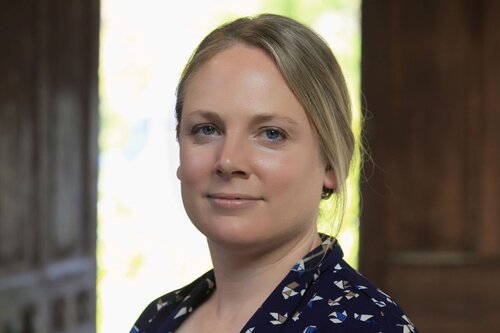 Huge welcome to Naiomi Arnold onto our judging panel for 2021.
Find out more about Naomi at her website www.naomiarnold.net;
Journalism

I cover everything, but particularly enjoy stories that place people at the centre of science, the environment, and outdoor adventure. I spent the first five years of my career as a health and environment reporter, columnist, and weekly feature writer at my region's newspaper, The Nelson Mail. I have freelanced full-time for the past six years.

I love the variety of this job and have had bylines in more than 40 publications including New Zealand Geographic, RNZ, The Listener, NZ Life & Leisure, North & South, Metro, The Spinoff, the New Zealand Herald, Sunday, Canvas, Your Weekend, The Guardian, Pacific Standard, BBC Travel, The Magazine, Newsroom, Overland, SkySport, ProPhotographer, and airline magazines including Cathay Pacific's Discovery, Jetstar, and Virgin's Voyeur. I love to travel for work, and have reported from Thailand, South Korea, Japan, the US, Australia, the Vancouver Winter Olympics, and Antarctica.

Books

In the last few years I've also been working on books, and have recently published Southern Nights (HarperCollins, 2019) a story of New Zealand astronomy, which was twice named one of the top 10 non-fiction books of 2019. I also edited the essay collection Headlands: New Stories of Anxiety (Victoria University Press 2018), which is now being turned into a series of short films.

Before that, I wrote The World of WearableArt: 30 Designers Tell Their Stories(Potton & Burton, 2015) and the charity book At Home With Hospice: 30 Years in Nelson Tasman(CopyPress, 2018).

I've also had essays collected in two editions of Tell You What: Great New Zealand Non-fiction (Auckland University Press, 2015 and 2016).