Matariki 2022 Celebrations
Matariki 2022 was very special for Aotearoa New Zealand as a nation, celebrating it's first public holiday inspired by mātauranga Māori. The Winterstellar team were privileged to take part in a number of events around Otago and Southland.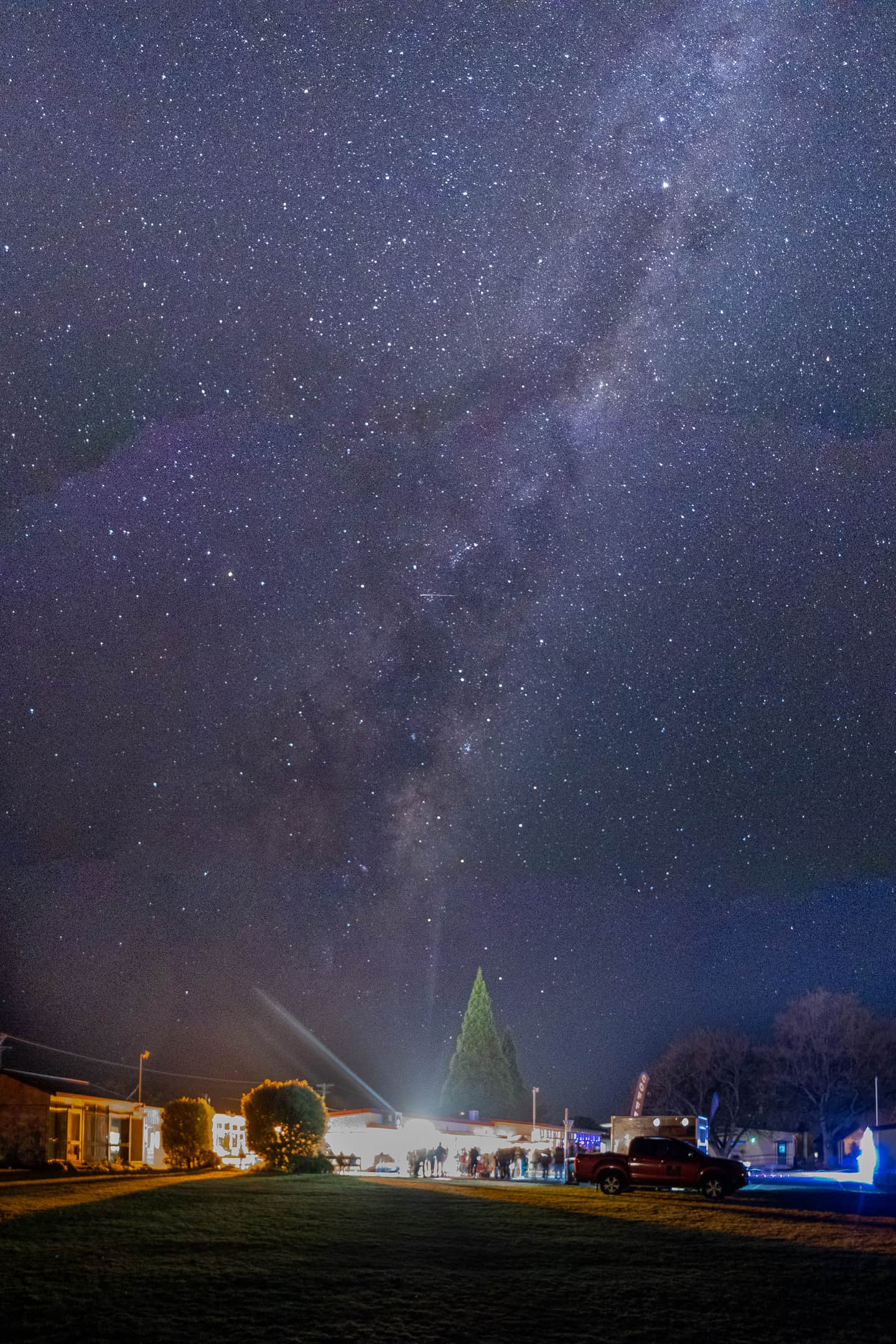 22nd June
Clyde School
Over 200 people gathered on a frosty night in Clyde for the Matariki Torchlight Walk on Wednesday 22nd June organised by the Clyde School PTA.
The conditions were perfect for star gazing and the enthusiastic crowd were treated to a well timed passing of the ISS Space Station to kick off proceedings.
After the 3km walk, the pupils delivered a beautiful karakia, song, informative presentation about Matariki and the stars within it, and a haka.
Andy Davey from Winterstellar was on hand to then give an overview of some of the more significant stars and objects visible, and answer questions.
Image (Andy Davey): Crowds gather beneath the Milky Way for the Clyde School Matariki Torchlight Walk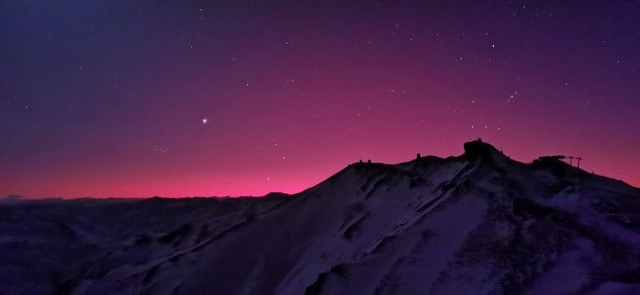 24th June
Coronet Peak
Image (Brian Boyle): Matariki celebration on Coronet Peak witness rise of the star cluster along with Kōpū (Venus), Tautoru (Orion's Belt) and Puaka (Rigel).
Winterstellar Chair, Professor Brian Boyle joined 80 intrepid skiers to ascend to the top of the Greengates Express Lift on Coronet Peak to witness the rise of Matariki.
The event went extremely well. Matariki was visible (just), and the planets and moon put on a stunning display. A beautiful Karakia from Darren Rewi was followed by a short astronomical description of the night sky, and the importance of darkness and Matariki Winterstellar Chair, Professor Brian Boyle.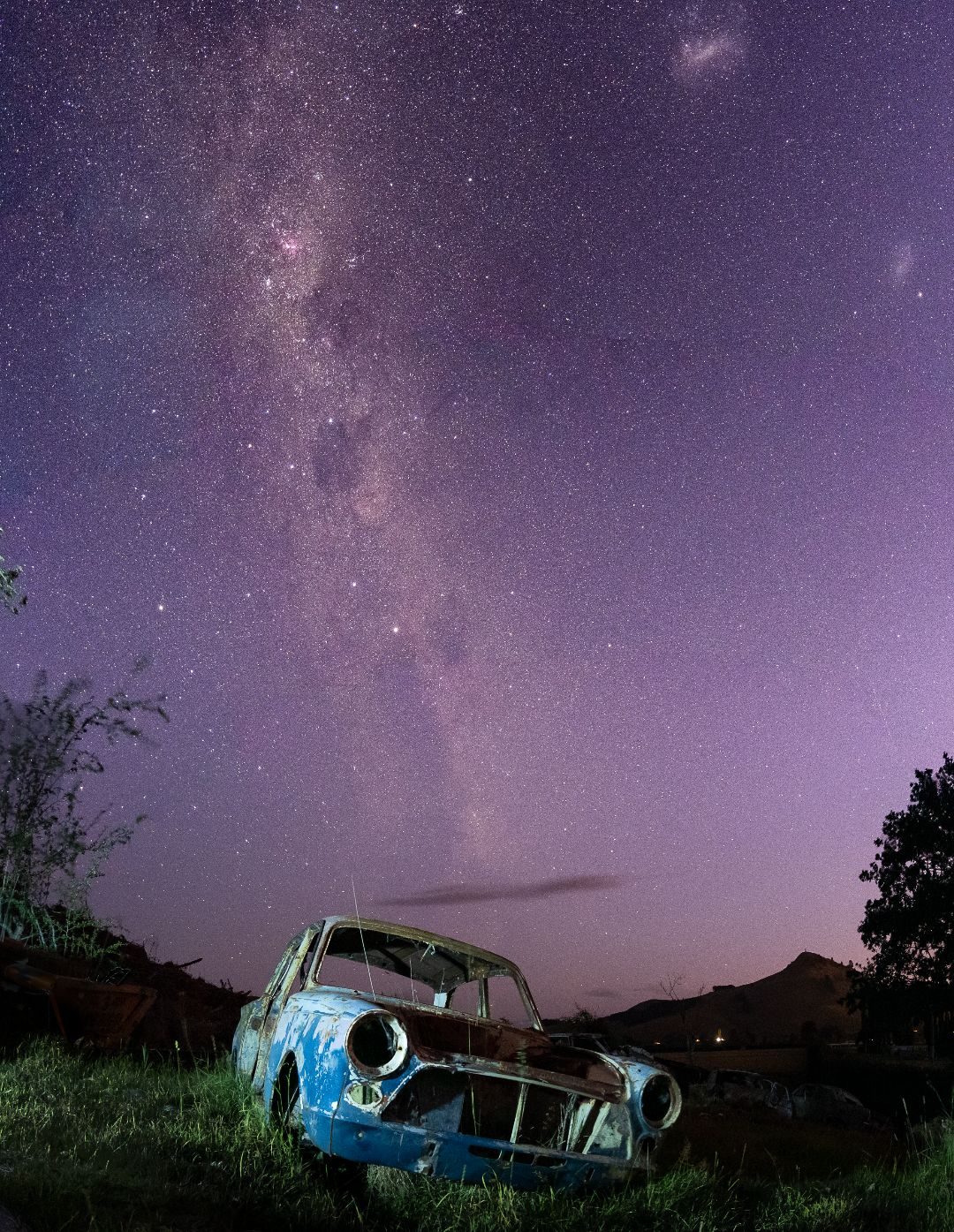 24th & 25th June
Naseby
Winterstellar Trustees, Vicky Bowman and Andy Davey brought a collection of images from the Winterstellar Exhibitions to display at the Naseby Matariki celebrations.
The weekend of activities included Otago Museum Star Dome in the Naseby Town Hall with a Karanga, Waiata and a Kapa Haka performance and a talk on the significance of Matariki.
Hundreds attended the numerous activities, with over 50 visiting and engaging with the Winterstellar team.
Image (Andy Davey): Weasley's Car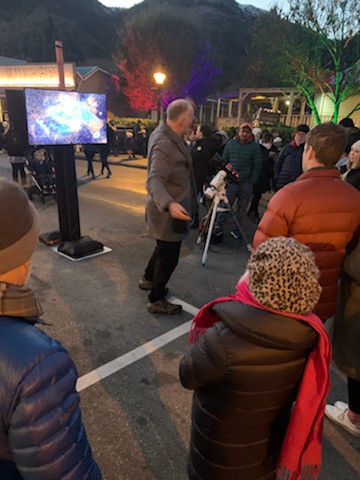 24th June
Arrowtown
The Matariki Arrowtown Lights weekend festivities attracted thousands of people over the holiday weekend.
Winterstellar Chair Professor Brian Boyle took to the high street and talked about Winterstellar and his astronomical images on a 10min loop from 4.30pm to 8.10pm.
Brian's audience size ranged from about 20 to 50 throughout, or between 500 to 1,000 people in total.
Image (Liane): Professor Brian Boyle talking to the crowds at the Matariki Arrowtown Lights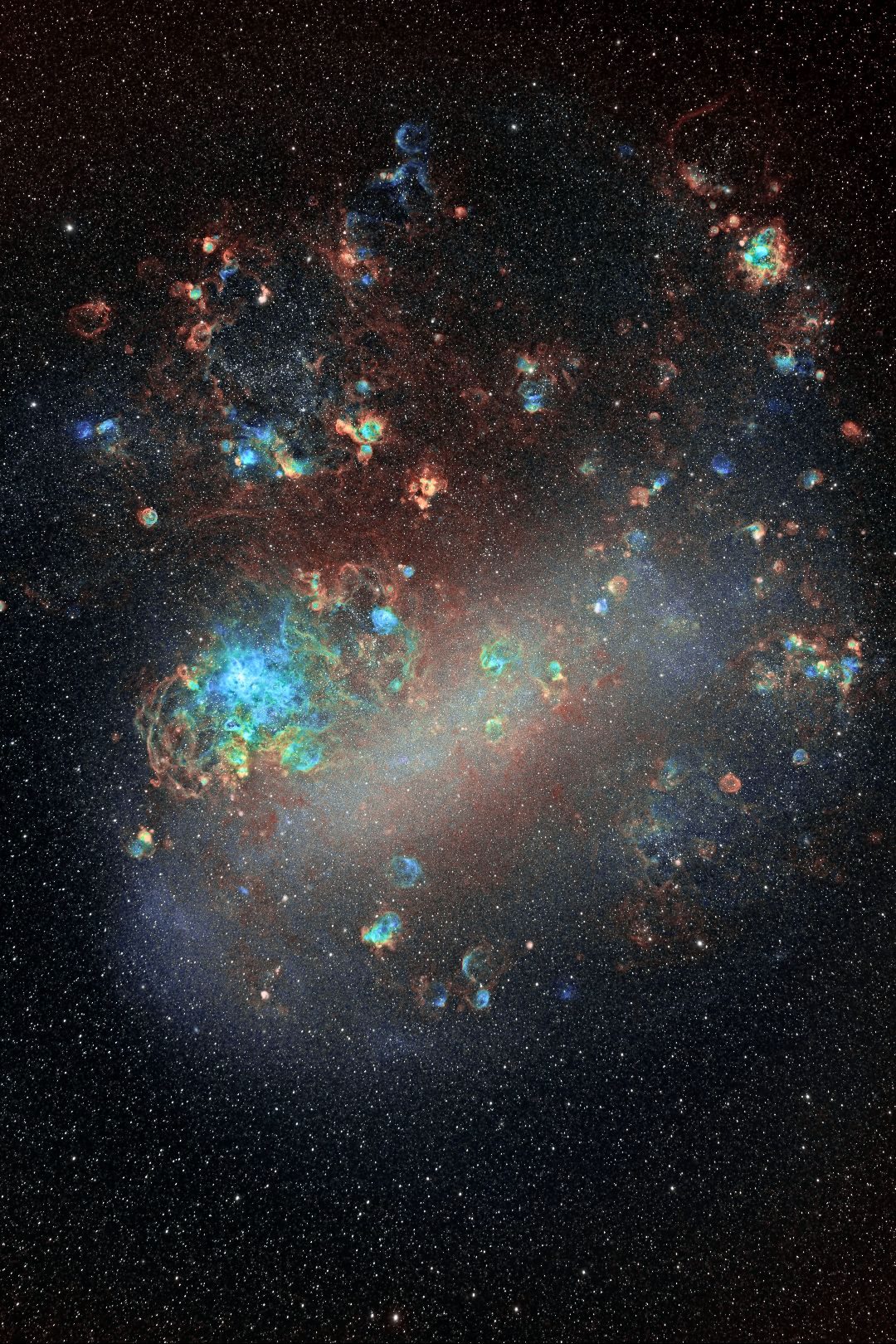 25th June
Glenorchy
After Brian's marathon presentation at the Arrowtown Matariki Lights, he followed it up with a presentation at the Glenorchy Matariki Feast.
This was also an opportunity to discuss Otago Dark Skies and future astro-tourism ventures.
Image (Brian Boyle): Large Magellanic Cloud taken at Arrowtown and Glenorchy.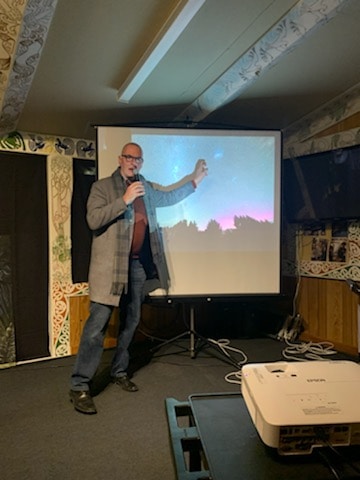 26th June
Te Rau Aroha Marae, Bluff
At the invite of Dean Whaange, Professor Brian Boyle took astronomy questions and delivered his Dark Side of the Universe presentation to the 80 – 100 people present at the Te Rau Aroha Marae in Bluff.
Other matters included the work of Winterstellar and projects to protect the night skies.
Image (Liane): Professor Brian Boyle delivers Dark Side of the Universe talk at Te Rau Aroha Marae, Bluff