On Saturday 9th April, Winterstellar Trustees Andy Davey & Astronomer Professor Brian Boyle were joined by professional photographer and adventure tourism operator Simon Williams, and Tourism Central Otago's Digital Marketing Officer Antz Longman, on a 'proof of concept' night ride into Poolburn Gorge.
The idea of this project is to test out the feasibility of undertaking guided astronomy/cycle tours into the pristine dark skies of Central Otago. Trail Journeys, long time leader in cycle tourism in the area, are also instrumental in this project.
Along the way the group picked up another couple, Maja and Robert who were making a late run on the Otago Central Rail Trail from Lauder to Oturehua in the Ida Valley. We were very grateful the couple were willing to tag along as test customers.
After navigating the two rail tunnels, an interesting experience in daylight, even better at night, the group gathered by the Poolburn Viaduct for a half hour masterclass in the Southern night skies by Brian. Subjects touched on included the Megallanic Clouds, nebulae and discoveries by Hubble amongst other things.
The conditions were perfect for stargazing, no clouds, and as an absolute bonus, an Aurora Australis display.
We wanted to thank you again for a wonderful impromptu stargazing experience by the Viaduct last night and hope you could share your beautiful milky way group photo with us. We arrived back in Oturehua safely last night, hope your cycle back to Lauder was also free of cold misadventures. Great initiative!

Maja and Robert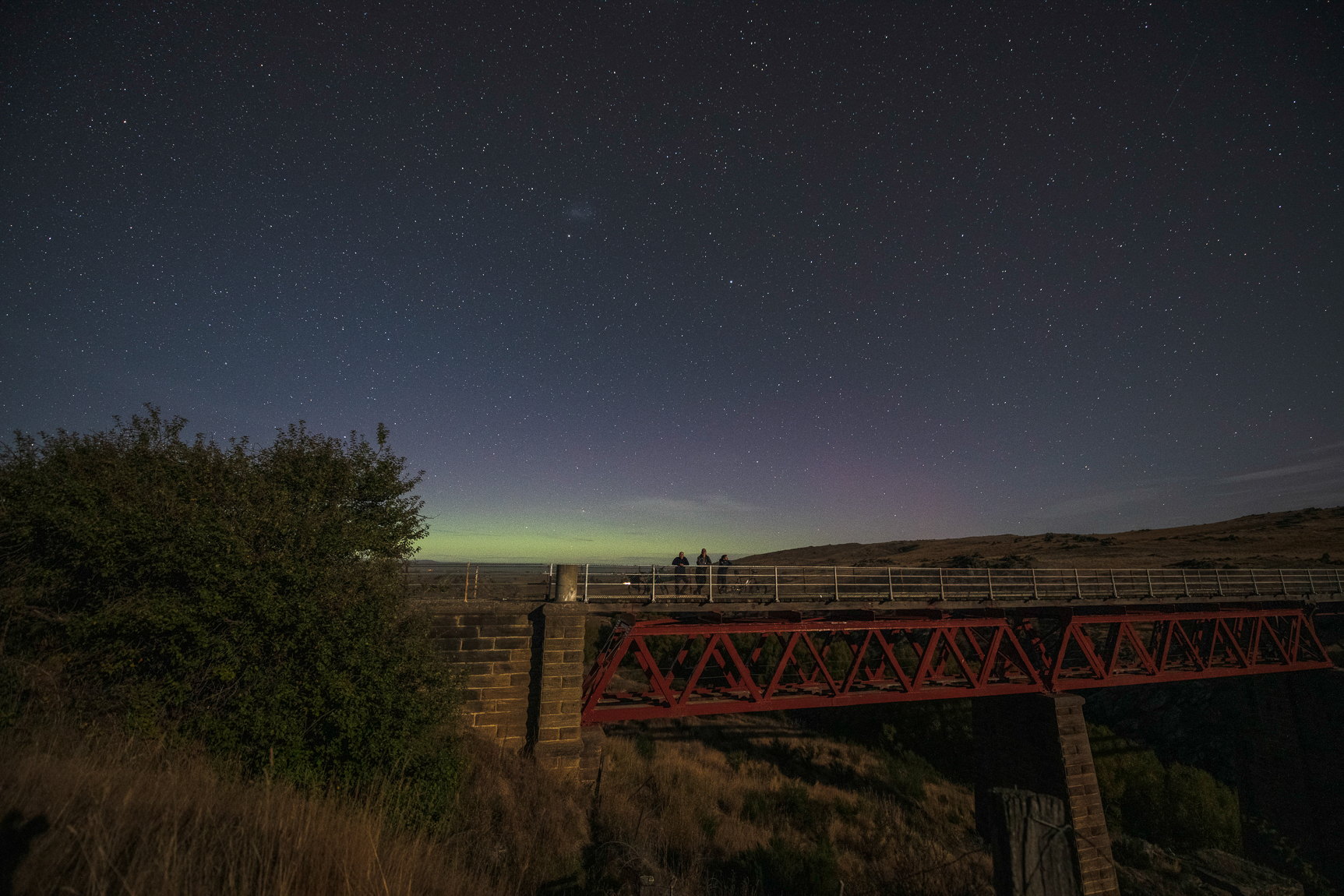 With the success of the evening, it has been decided we will look at developing this into a Dark Sky Tourism opportunity that will begin in the Spring shoulder season with a number of public runs between 20th August and 24th September 2022.
We will publicise more information about these offerings on this website and at Winterstellar events this winter.