Winterstellar Exhibitions 2020
The Winterstellar Exhibition 2020 was a collection of art works celebrating the night skies which ran at Central Stories Museum and Gallery in Alexandra, Central Otago from 6th July to 28th August 2020.
The exhibition included the works of 12 Otago based artists and featured photographic prints on various mediums and a large HD digital installation.
Winterstellar 2020 promotional video
Winterstellar is an exhibition of astrophotography and videography. It is about SPACE, the stars and what we see from our place amongst them.
In CENTRAL OTAGO we are blessed. Our climate gives us many clear nights. Our sparse population means there is little light pollution. The Southern Hemisphere is the best place to see the Galactic Core, the heart of our galaxy – the Milky Way. We are close enough to the pole to see the Aurora Australis or Southern Lights. 
However, this exhibition is also very much about TIME. We celebrate Matariki – the Maori new year, a time to reflect on what has passed and rejoice in new beginnings. We also embrace a new start post lockdown. Time seemed to stand still, the Alexandra clock stopped, its light extinguished and people saw the world in real time.
Winterstellar shares photographic works by both experienced photographers and those just starting out. These stunning images are a compression of time showing much more than can be seen with the naked eye. More stars, more colour. Time Lapse MOVIES in the exhibition are a combination of thousands of ultra high definition snapshots of time captured over hours.
See the movement of the stars across the stunning landscapes of Central Otago in ways you have never seen before.
This is WINTERSTELLAR 2020
There was no precise visitor data collected and the total visitor number would have been severely effected by the museum decision not to open for weekends while the exhibition ran.
However, we received lots of positive feedback from the community. Many people returned to visit the exhibition multiple times. Here's a sample from the Visitor Book.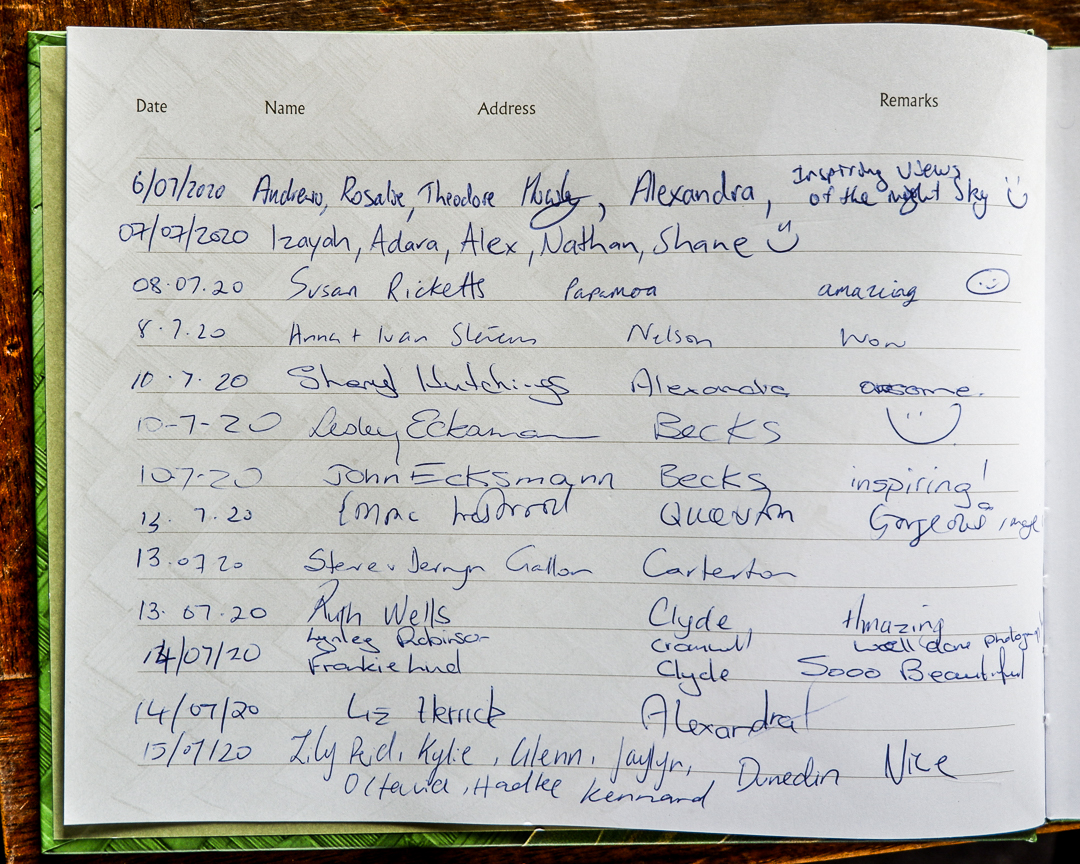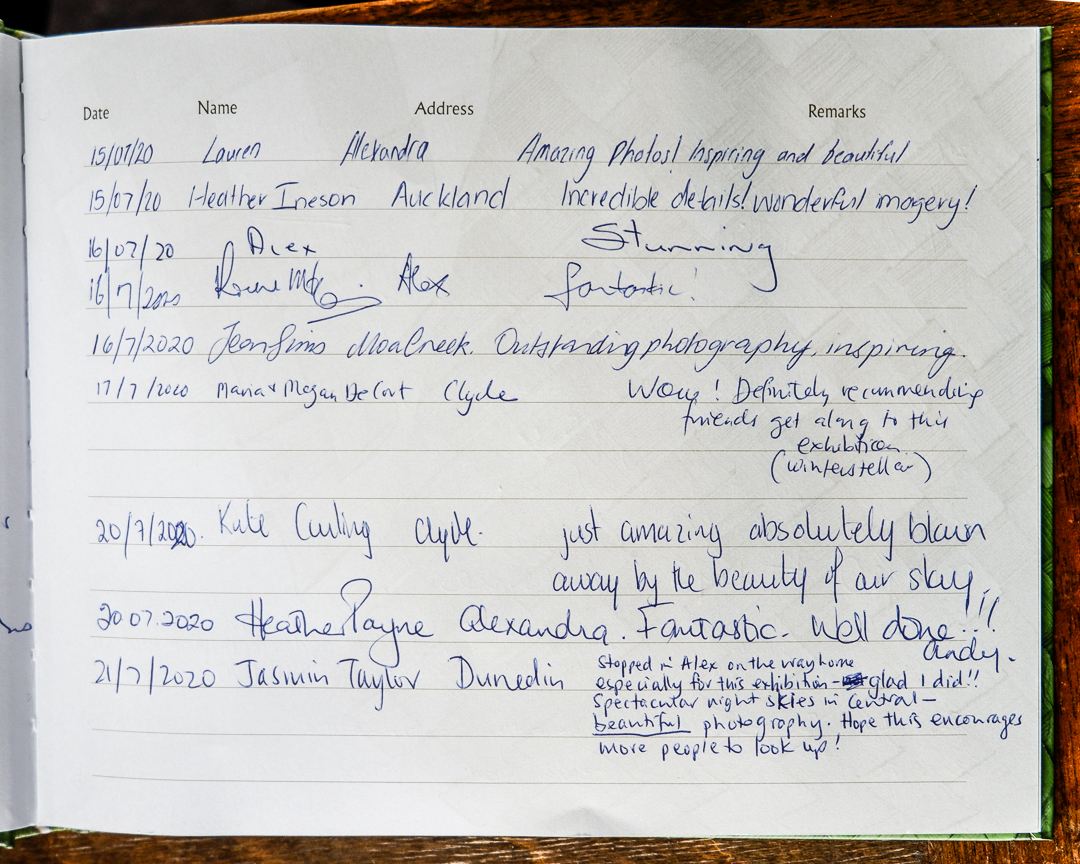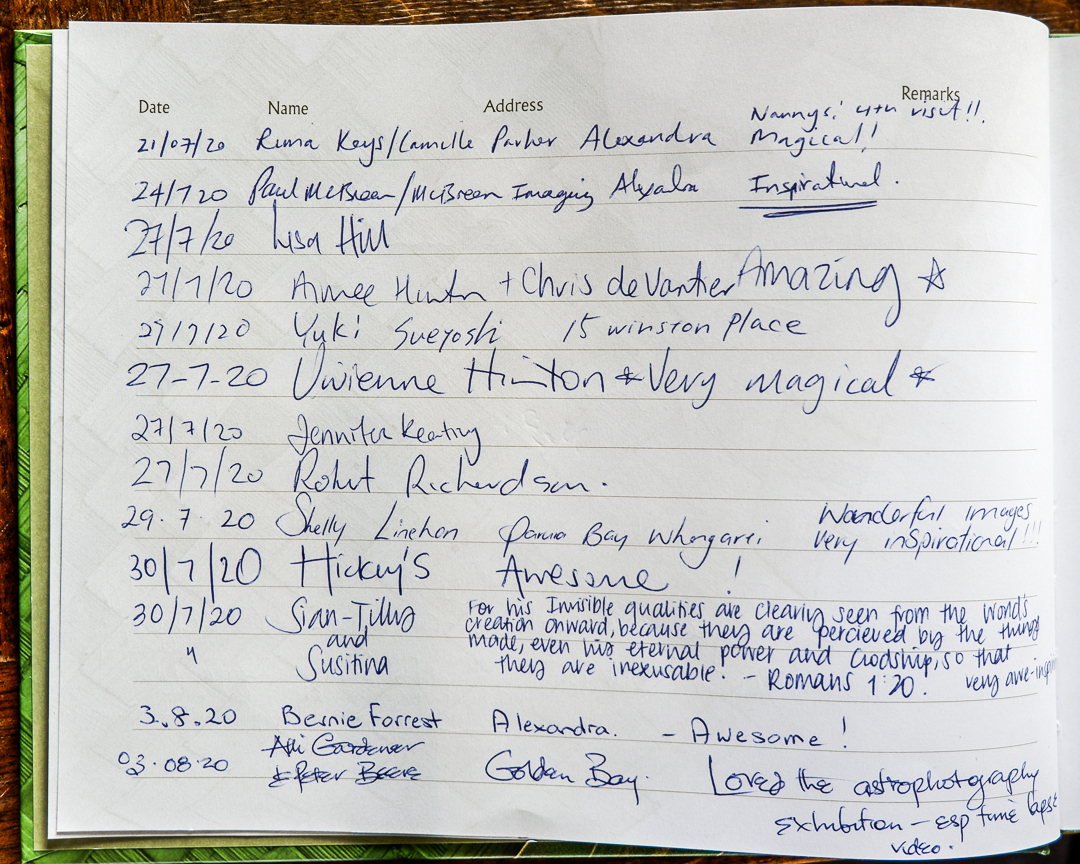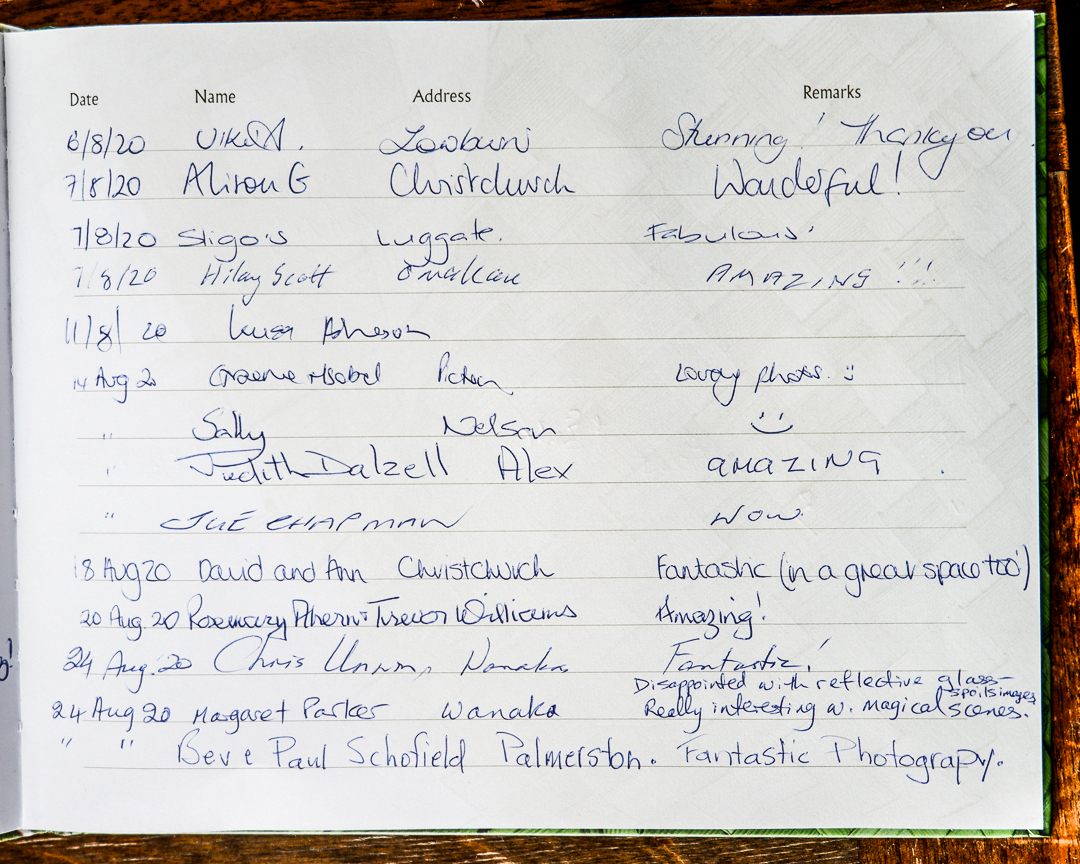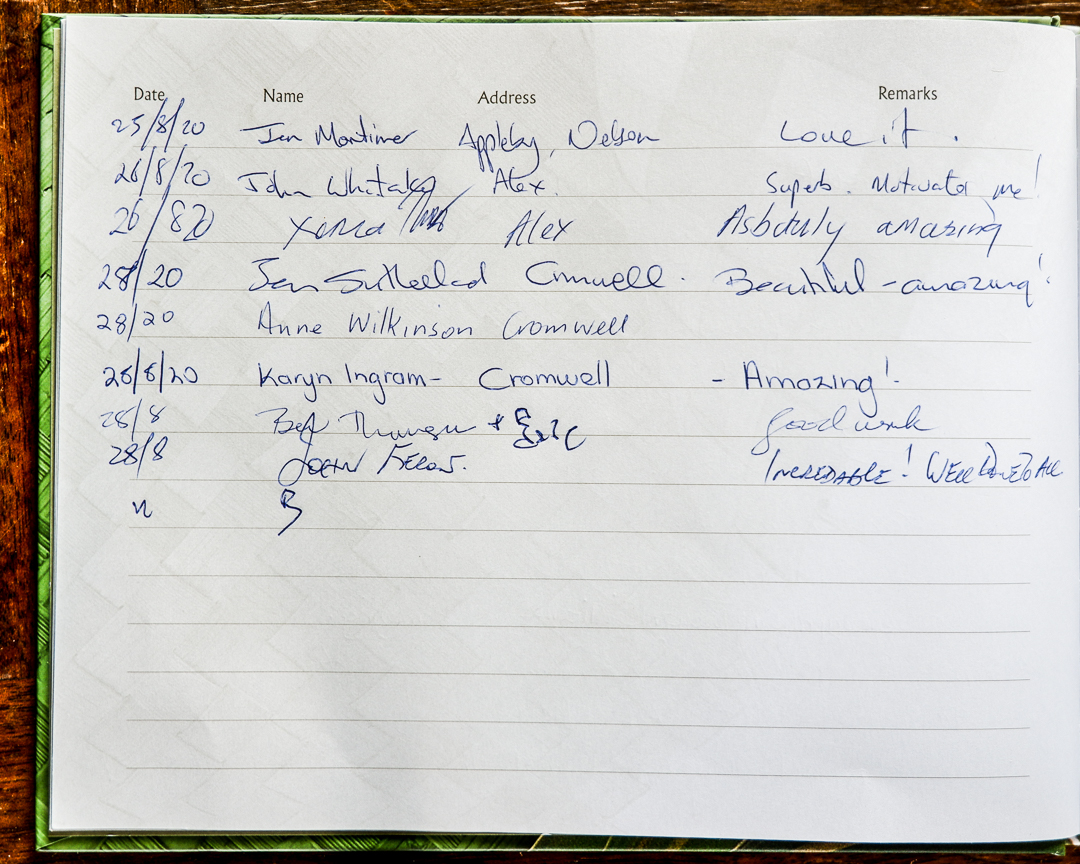 2020 Exhibitors and Supporters