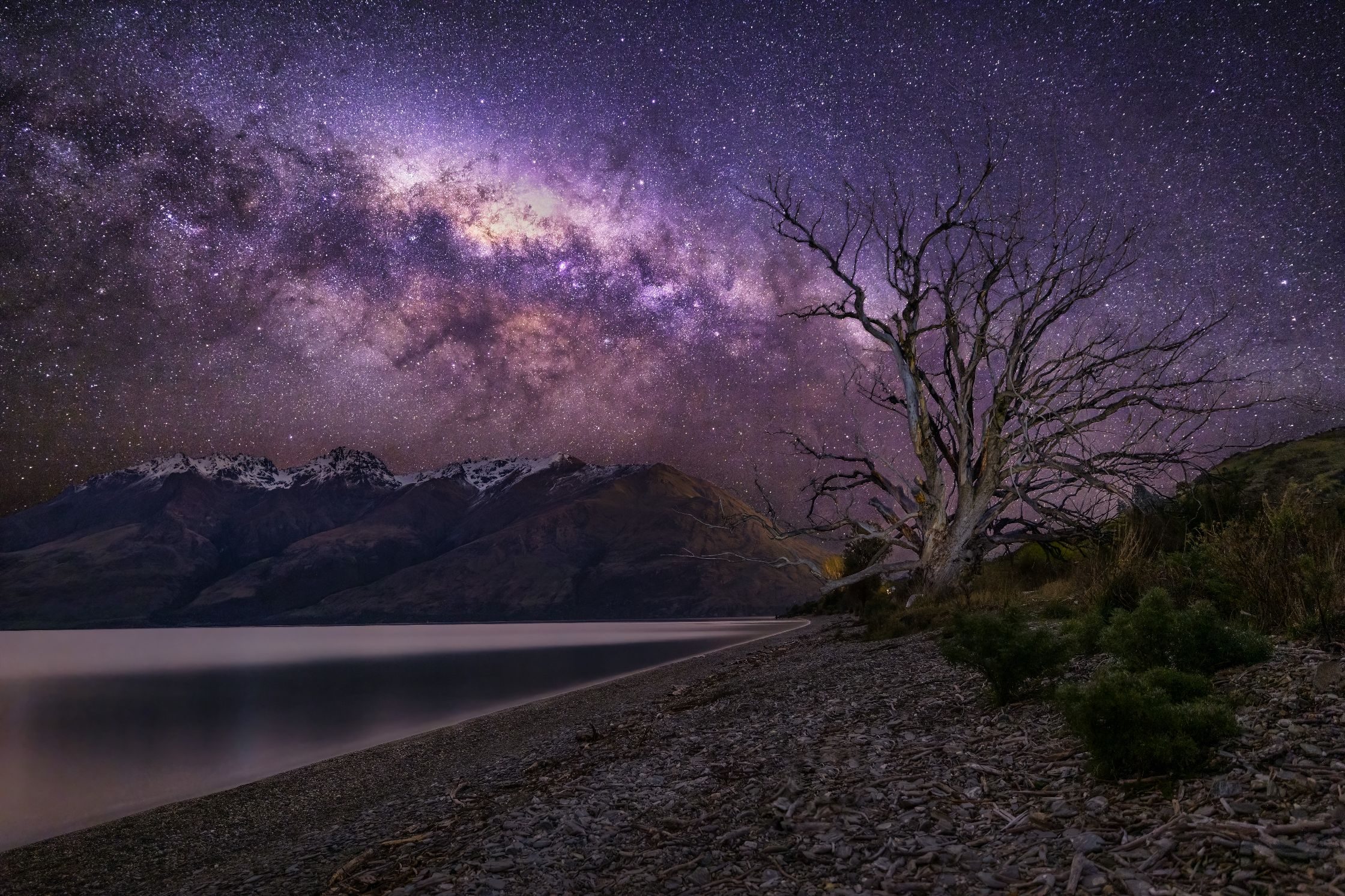 ---
---
Location: Drift Bay, Otago | Date: 27/09/2021
---
New Zealand is special to me for so many reasons, a significant one of which is its night sky. The southern hemisphere's nights are the perfect playground for an astrophotographer. Viewing from the northern hemisphere only glimpses of the galactic core are seen as it skims the sky just above the horizon. While here we get to watch as it sails high across the night sky. The galactic core even pays homage to New Zealand by displaying its kiwi readily. Photographed here you can see the kiwi nebula standing atop Cecil Peak as the Milky Way gently sets in the West.
---
Camera Settings
Canon EOS R
f/2.8
Foreground: x2 240 seconds, ISO 1250
Sky: x17 8 seconds, ISO 2500
---
Media Details
Dimensions: 91cm x 61cm | Media: Chromaluxe Metal Print
---
Sale Details
$1300 $900 (inc GST) | Buy Now!
Email us to enquire about purchasing this image in different media or sizes.
---
Share on Facebook
|
Share on Twitter
---
---
---