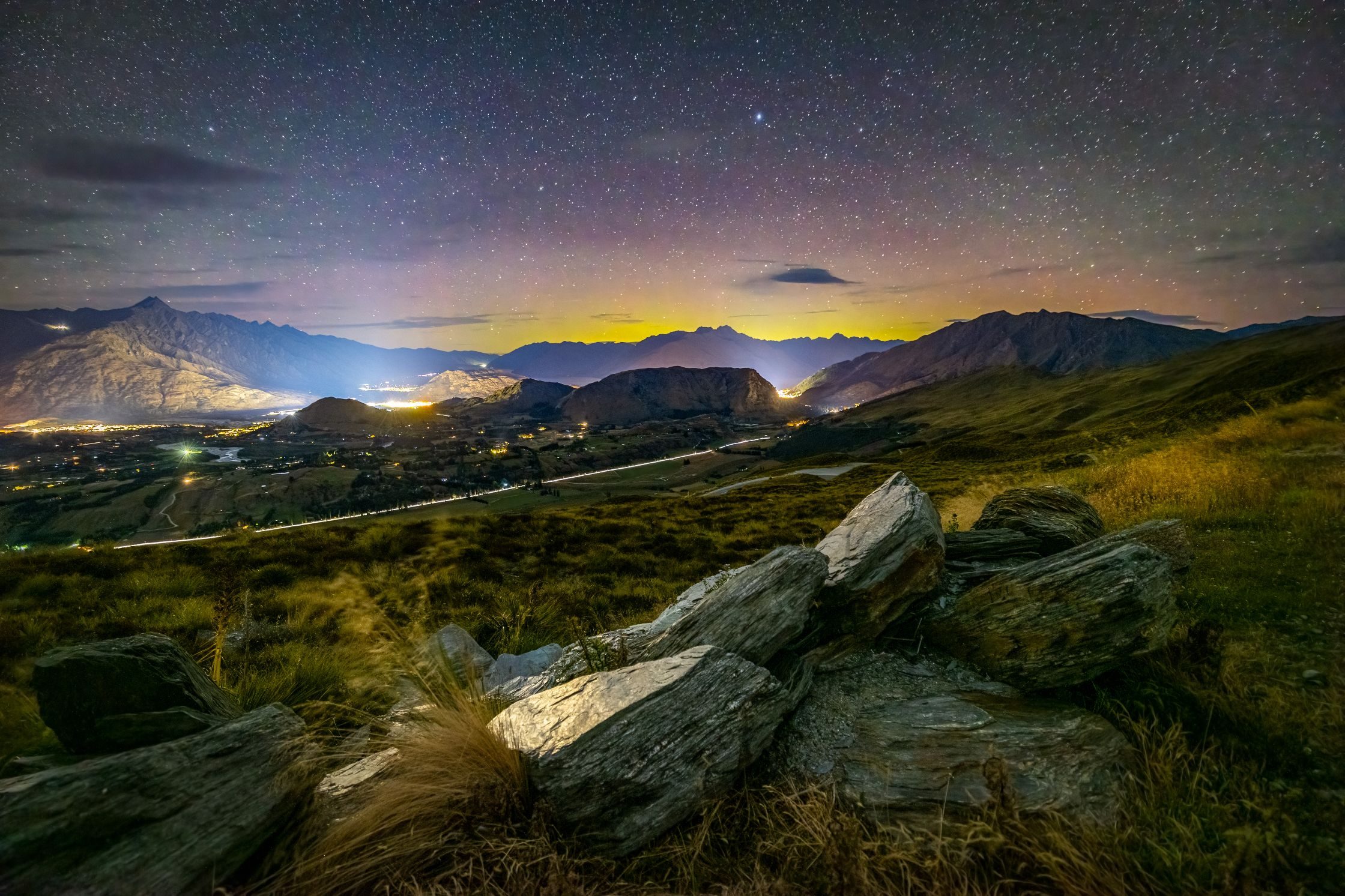 ---
---
Location: Coronet Peak | Date: 21/02/2021
---
This was one of my very first attempts at capturing the Aurora Australis. I had been waiting at least 6 months, as opportunities come few and far between for the sun, moon and cloud cover to all corroborate. When they finally did I headed up Coronet mountain to capture the perfect view of my home topped with the Southern Lights. That night they weren't very strong compared to other recent storms, but my patience for the right conditions paid off, rewarding me with this amazing scene overlooking the valley.
---
Camera Settings
Canon EOS R
f/2.8
Foreground: 300 seconds, ISO 800
Sky: 15 seconds, ISO 2000
---
Media Details
Dimensions: 40cm x 60cm | Media: Chromaluxe Metal Print
---
Sale Details
$750 $500 (inc GST) | Buy Now!
Email us to enquire about purchasing this image in different media or sizes.
---
Share on Facebook
|
Share on Twitter
---
---
---