Introducing the Winterstellar 2022 Book
With the huge number of stunning images we have collected for this year's exhibition, along with the anecdotes and science/technology used to collect them, it was only fitting that we compile them into a book. Not merely a catalogue, but a stand alone and timeless 'coffee table' book.
Buy it now from our Winterstellar webstore
Sample pages.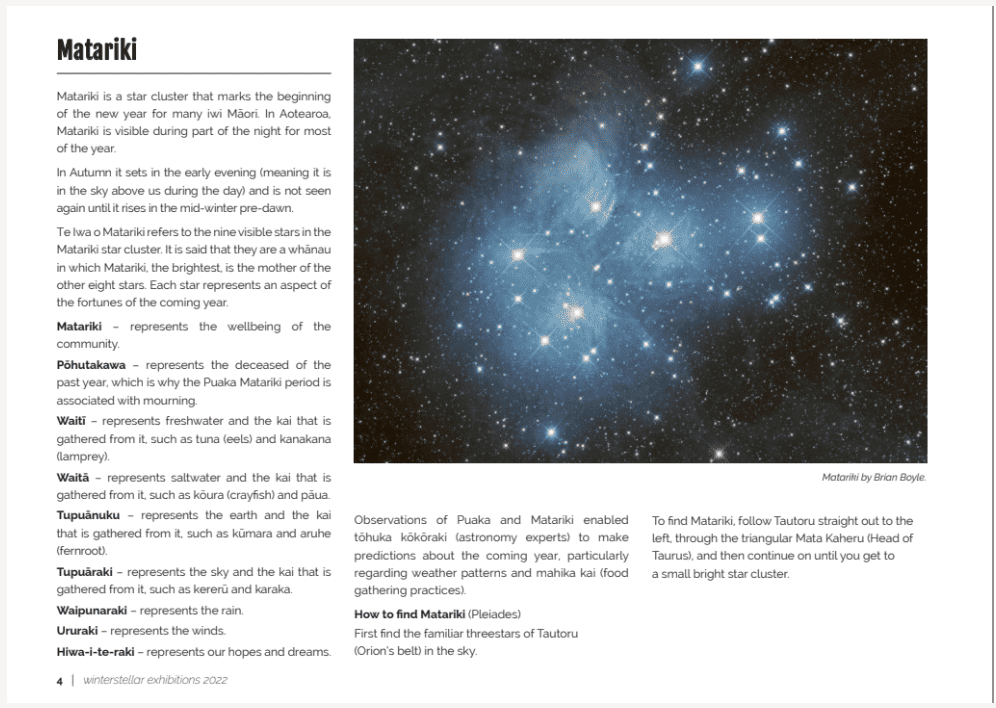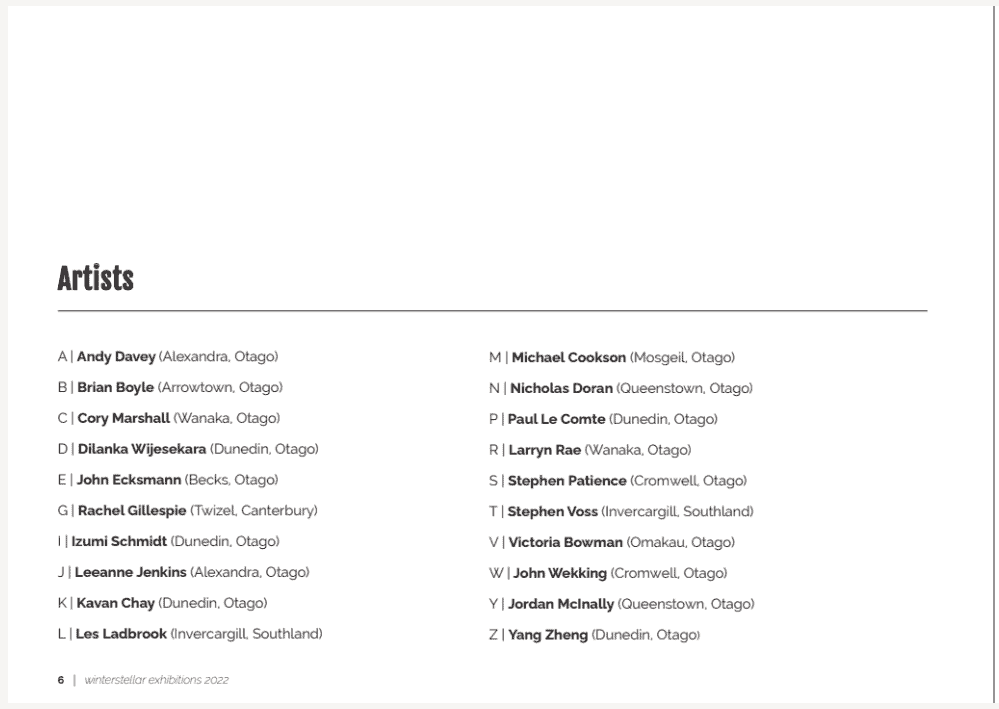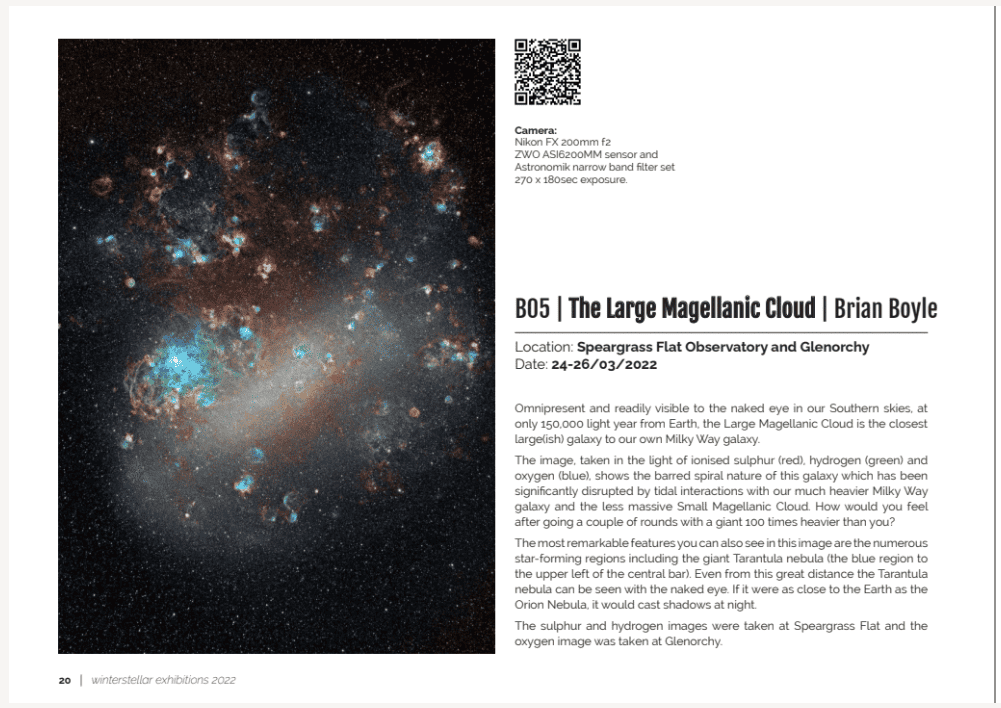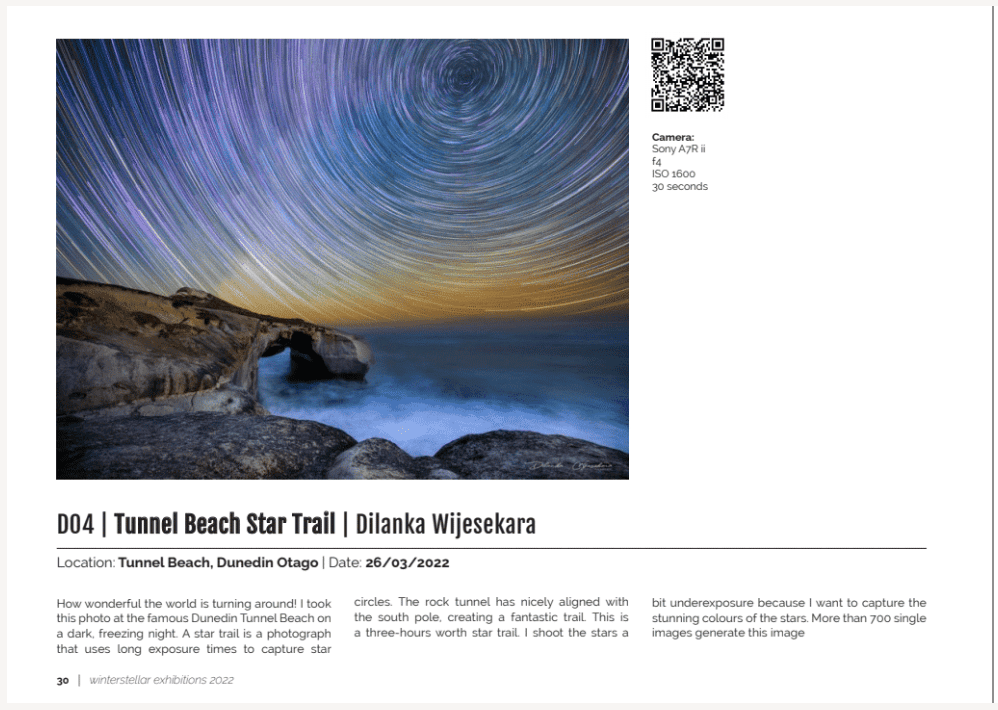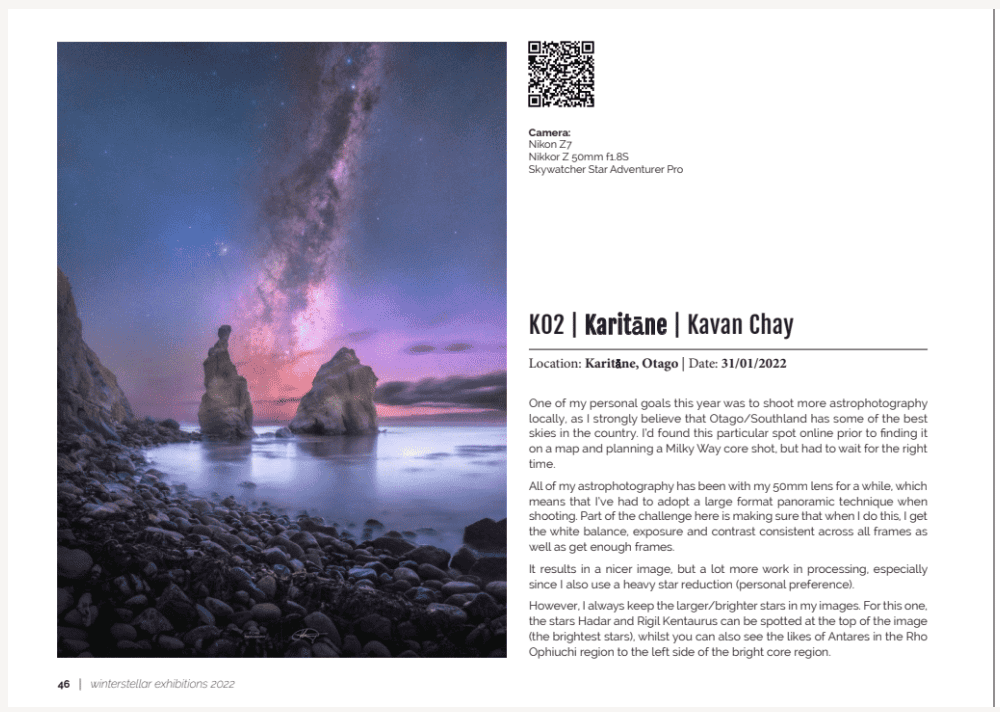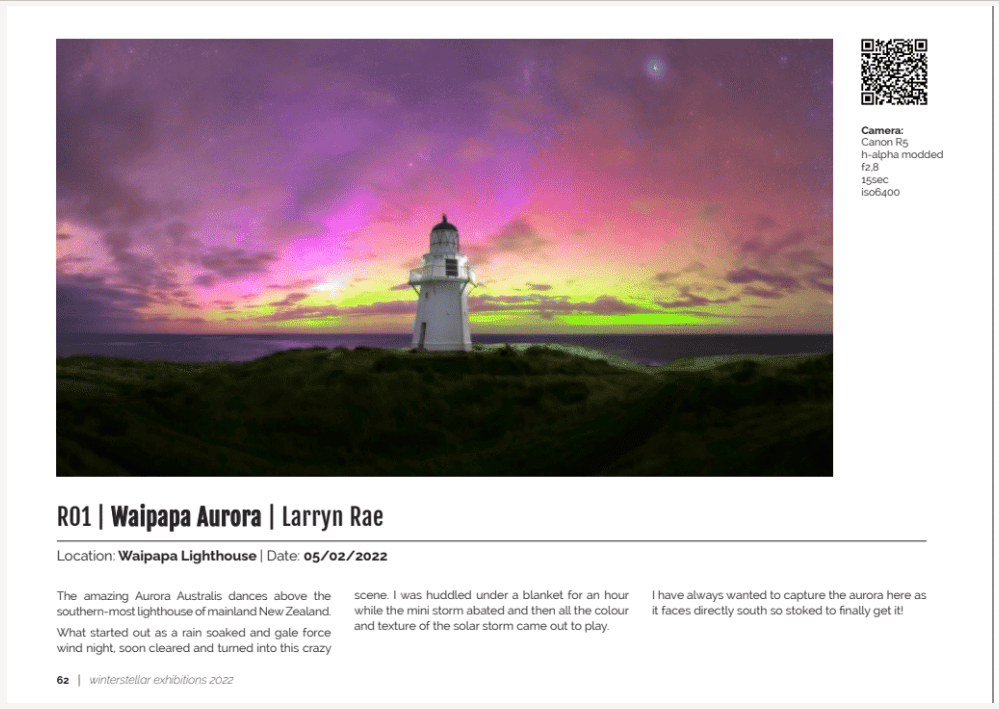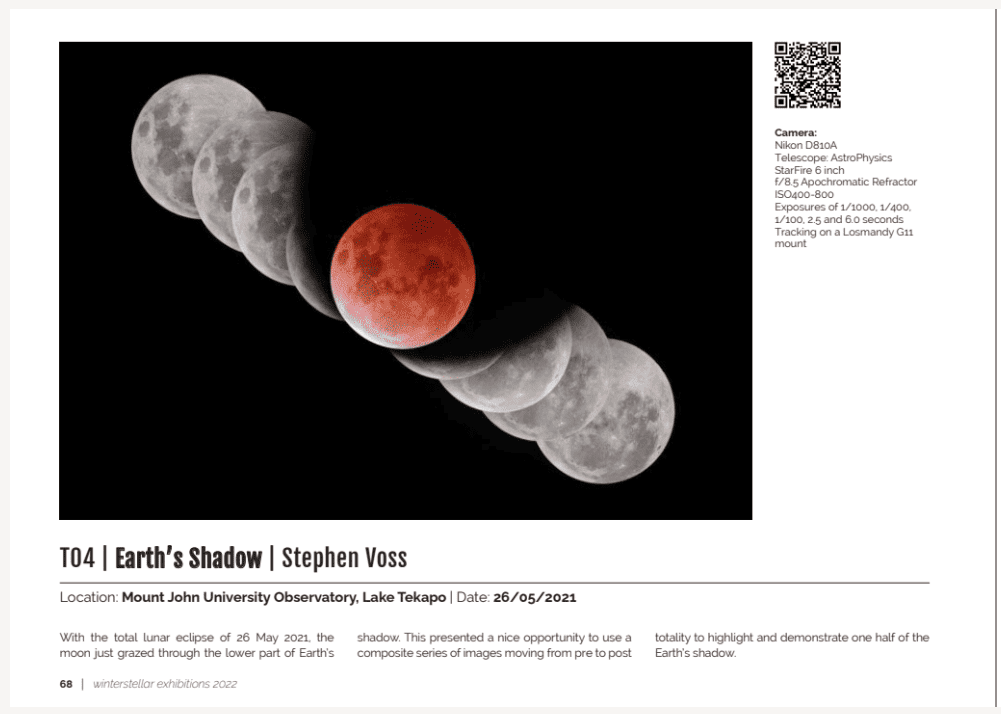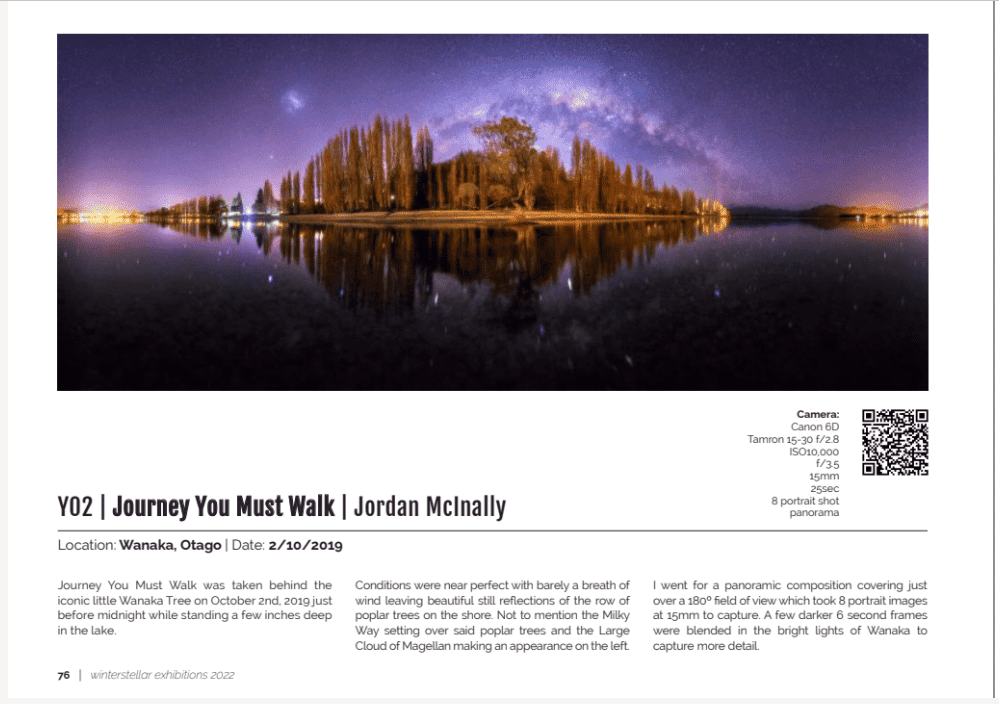 Some other highlights include:
The Lambda Centaurus Nebula | Brian Boyle
Camera Settings
TS Hypergraph 200mm f/3.2 telescope, ZWO ASI6200MM sensor, Optolong narrowband filters, 51 x 600sec exposure.
Also known as the Running Chicken Nebula (although in this case the chicken is upside down), the Lambda Centaurus nebula is a cloud of glowing gas only a few degrees from Acrux, the brightest star in the Southern Cross. The nebula's eponymous star is only 470 light years distant. It is thought to be a member of the Gould Belt, a group of hot young stars, moving through space together, having formed in the last 15-20 million years in the same molecular cloud.

The region of gas around to the star is lit up by the star itself, and contains a number of dark knots – dense clumps of molecular gas form which future stars are likely to emerge. As yet, however, no star formation has been detected in any of the globules. The Running Chicken appears to have laid a few eggs, but no-one knows whether they will hatch. This way round the image looks more like a pterodactyl rising than a chicken running.

Professor Brian Boyle
---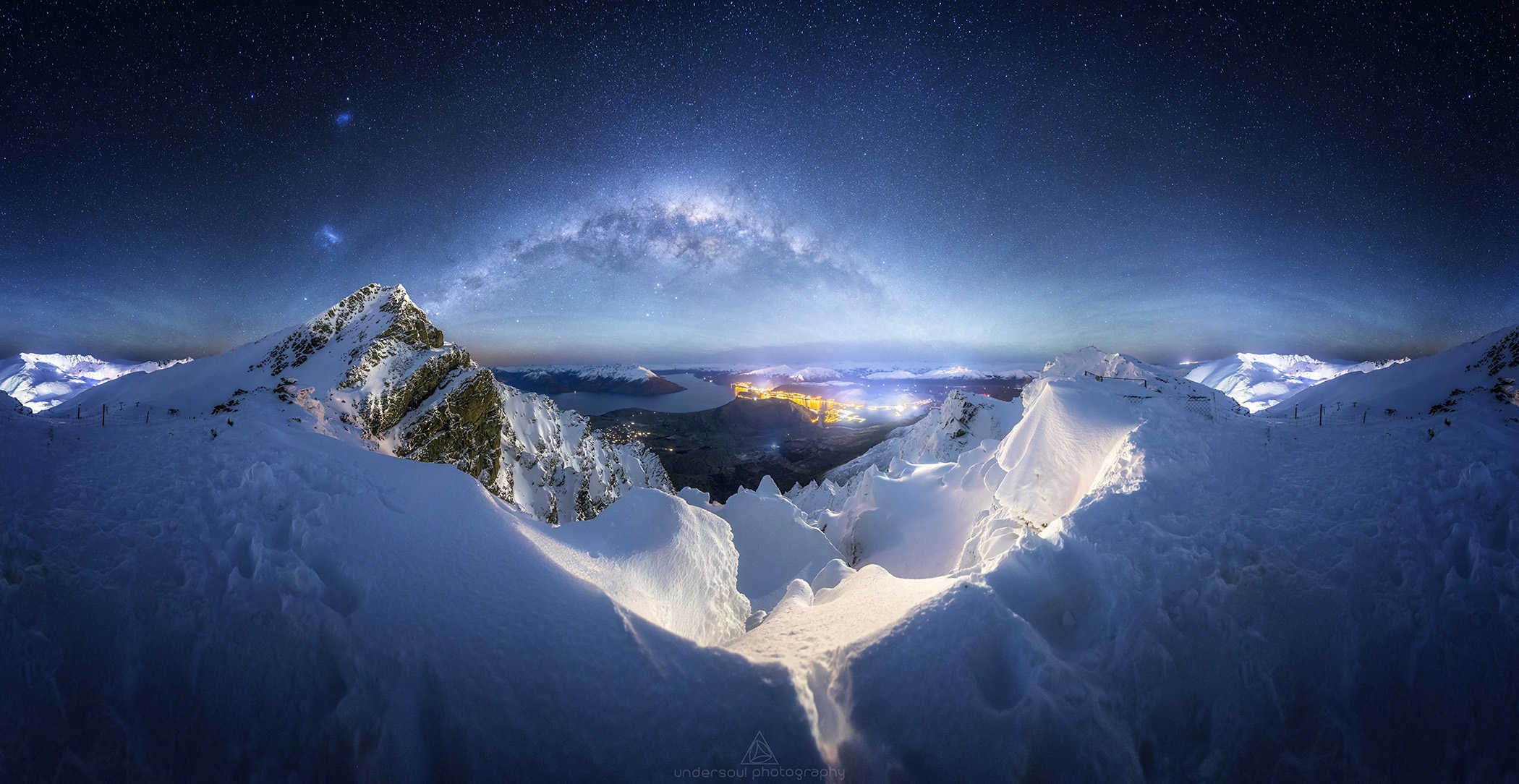 Camera Settings
Canon 6D with the Tamron 15-30 f/2.8 at;
ISO10,000, f/3.5, 15mm, 25seconds
Turquoise Dreams was shot on the 6th of August 2016 around 3am near the top of The Remarkables after a cold hike up the Shadow Basin ski run. I found a nice out crop of snow looking over Queenstown that had great views down the gnarly face of The Remarkables and thought a 360º panorama would capture the scene well. The panoramic distortion ended up making the outcrop of snow I was on have more of a curved bowl shape that mimicked the arcing shape of the Milky Way which was a nice surprise!

After a cold few hours of shooting up here, we found some bin bags and slid down the ski run on our asses, where my good friend Dale found he hadn't closed his camera bag properly and near the bottom, all that was left was one lens.. I ran back up the mountain and found a trail of lenses, a camera body, tripod and a box of memory cards in a neat line down the slope! Luckily nothing was harmed or lost in the process!

This image is made up of 22 portrait images in 2 rows of 11, covering about a 360º x 150º field of view. Additional darker frames of 6 seconds and 1.6 second exposures were blended in the bright lights of Queenstown and Frankton to capture more detail in the buildings and roads.

Jordan McInally
Available now from:
Central Stories Museum and Art Gallery, Alexandra
Lakes District Museum & Gallery, Arrowtown
Or online from the Winterstellar webstore.