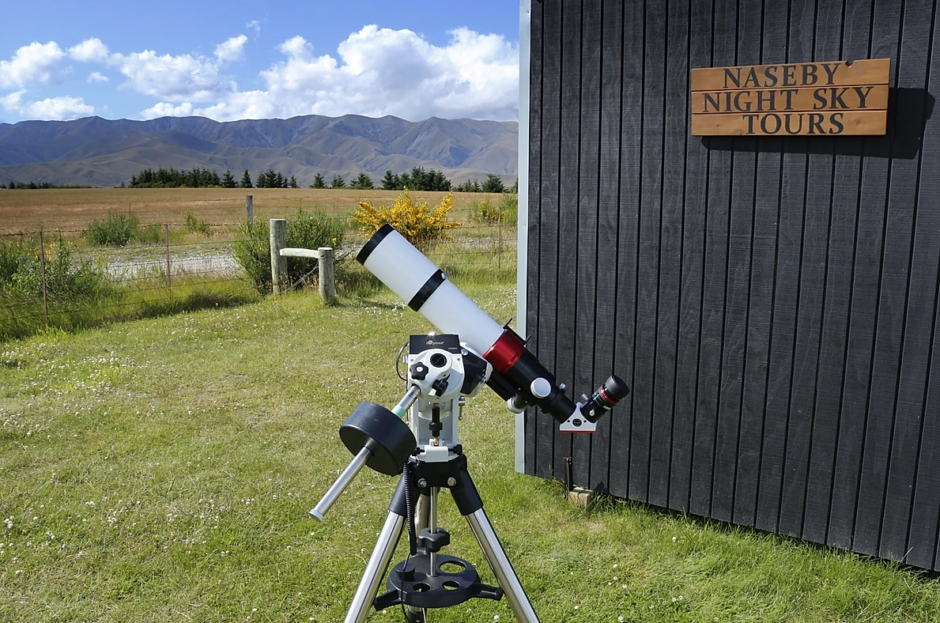 Enjoy the clear, dark skies on a Naseby night sky tour. Come on a journey of discovery as we travel out into the depths of space.
Learn about some of the wonders of our galaxy and experience them close up through telescopes and binoculars. Marvel at some of the deep sky objects such as star clusters and nebulae – the birth-place of stars – and learn to navigate your way around the southern skies.
Suitable for ages 8yrs and over.
Cost: $20 per child, $30 per adult (plus $10 pp transport fee from the Holiday Park, where applicable).
Due to the positions of certain astronomical objects, times and locations vary.
Week 1 (July 3rd – 10th)
Location: Holiday Park
Start time 6:30 pm
Week 2 (July 11th – 18th)
Location: Observation site (5 min drive)
Start time: 7:30 pm
Note that tours are weather dependent and may be cancelled at short notice (in which case, a full refund applies).
Bookings essential at any of these sites: